Conference programme
Please find below the programme of the conference. 
Detailed conference programme with complete sessions is available for download here.

THURSDAY, 10thNovember 2022
| | |
| --- | --- |
| | 9:00 - 17:00 |
| Registration of Participants | 18:00 - 19:00 |
| | 18:00 - 22:00 |
FRIDAY, 11th
November 2022
Registration of Participants

9:00 - 9:30

Plenary Session - Panel Discussion  

Academic writing and related issues: how to be successful in publishing  

Keynote Speakers:

Dr. Peter Huber

,

Some do's and dont's in drafting papers

Dr. Pawan Kumar Mishra, 

Changing landscape of scientific publishing: Options and tools for a young researcher

Dr. Robert Stojanov, How to choose the right journal for publishing

9:30 - 11:00

11:00 - 12:00

Parallel Conference Sessions I. 

12:00 - 14:00

14:00 - 14:20

Parallel Conference Sessions II. 

14:20 - 16:20
---
Keynote Speakers
Peter Huber
Senior researcher at the Austrian Institute for Economic Research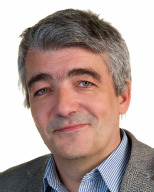 Peter Huber is a senior researcher at the Austrian Institute for Economic Research. He has taught at the WU, Vienna as well as at the Universities of Innsbruck, Salzburg, Berlin, Olomouc, Almaty, Vilnius and Urbana-Champaign. From 2010 to 2019 he was a lecturer at the Mendel University, Brno and from 2015 to 2017 member of the scientific advisory board of the Upper Austrian Future Academy. He is elected member of the Committee for Regional Theory and Policy of the Association for Social Policy. He is married for over 30 years and is the proud father of two grown-up children. His research deals with migration, labor markets and regional development. Over his career he has published over 80 peer reviewed journal articles, as well as numerous book chapters and studies. Currently he is inter alia working on a book on Migration and labor markets.
Pawan Kumar Mishra
Assistant professor, Faculty of Business and Economics, Mendel University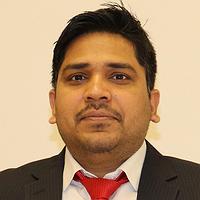 Pawan Kumar Mishra is an Assistant Professor at the Faculty of Business and Economics, Mendel University in Brno. He finished his Ph.D. with Prof. Rupert Wimmer on Lignocellulosic nanomaterials and their high values and applications. He has international research experience from ETH Zurich, LSU Baton Rouge, USA, WULS (Warsaw), and BOKU (Tulln) campus. He has published more than 50 Research papers (Cumulative Impact Factor >100) and one US patent (Filed) under his name. His research interests include Bioeconomy, Lignin, Lignocellulosic Biomass, and Biomaterials. He was featured among the top 2% of researchers (one-year category) of the world in the list published by Stanford University and Elsevier in 2022.

Robert Stojanov
Assistant professor, Faculty of Business and Economics, Mendel University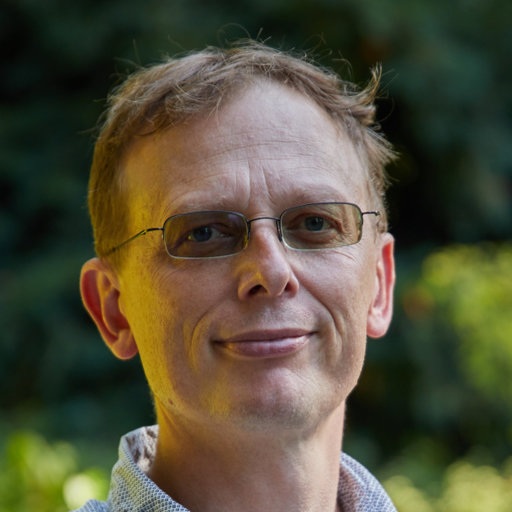 Robert Stojanov is an assistant professor at the Faculty of Business and Economics, Mendel University. Recently he was Visiting Professor at the University of Padova. Robert focuses on climate migration; migration governance; and migration and development.
Robert was awarded by a Certificate for Climate Change & Its Impact at the Brown University, and received awards for Excellence for Highly Commended Paper of 2015 and 2016 by Emerald Group Publishing. In early 2018, his paper was ranked among the top 1% of most cited papers in Social Sciences at Web of Science (Clarivate).
Before joining the Mendel University, he was Jean Monnet Fellow at the Migration Policy Centre within the European University Institute in Florence, and he served as Head of the Adaptation Strategies Research Unit of the Center for Global Change Research at the Czech Academy of Sciences, and as an assistant professor at the Charles University and the Palacký University. Robert is currently a member of the Editorial Board of the Population & Environment, and Associated Editor of the International Journal of Climate Change Strategies and Management.
Cultural Programme
The cultural programme is optional with required registration.

FIELD TRIP
A visit to natural beaty, Moravian Karst and Punkva cave and stop for a lunch in Chateau Křtiny. Accroding to the weather, we will either visit MENDELU arboretum or House of Nature. PEFnet 2022 Organisation Board have a right to change the places for the field trip.

Website: https://visit.caves.cz/en/cave/punkevni-jeskyne, https://www.zamek-krtiny.cz/en/, https://arboretum-krtiny.cz/, https://www.dumprirody.cz/en/moravsky-kras/
Time: Thursday 10.11.2022, 09:00 - 17:00

Cost: 25 EUR (not included in PEFnet fee)

MORAVIAN KARST
Moravian Karst is one of the most important karst area of Central Europe.Since 1956, due to its extraordinary karst phenomena and precious fauna and flora, the Moravian Karst has been protected area. The Protected Landscape Area (PLA) Moravian Karst has about 92 km2.
PUNKVA CAVE
The Punkva Caves can be found in the Canyon of Pustý Žleb, about 1 km far from the Skalní mlýn Information Center. The caves were discovered in stages in the years 1909–1933 by Professor Absolon's group of speleologists. The visitors walk through mighty underground spaces and passages decorated with stalactites and stalagmites, as far as the bottom of the world-famous Macocha (=Step Mother) Abyss. The abyss is 138,7 m deep, with fascinating ground dimensions: 174 by 76 m. The foot walk is followed by a motor boat ride along the  underground river Punkva. The ride includes the visit of the Masaryk´s Dome, one of the most beautiful caves of the Moravian Karst. The Punkevní (Punkva) Caves are an extension of the longest cave system in the Czech Republic, the Amateur´s Cave, whose passages are over 35 km long. The world-known Macocha Abyss leads into the Punkva Caves. Macocha Abyss is 187,5 m deep, 138,5 m is its dry part. Tour duration - 1 hour. Air temperature - 7 -8 °C (46°F), Relative humidity - about 99 %
01.09.2022 Registration start
10.10.2022 Extended Abstract Submission Deadline
12.10.2022 Payment Deadline
24.10.2022 Full Paper Submission
10.11.2022 Conference welcome event
11.11.2022 The Conference