Conference Programme
Please find below the preliminary programme of the conference. 
Detailed session programme see here (version 4).
Preliminary conference programme
Connection of Participants

8:45 - 9:00

Welcoming ceremony

Keynote Speakers:

Jan Hanousek, Charles University, CERGE-EI

Topics in Measurement and Factor Identification in Applied Financial Research

Robert Jahoda, Masaryk University

Income Poverty in Times of Crises. The Impact of the Sharp Economic Downturn

9:00 - 10:30

10:30 - 10:45

Parallel Conference Sessions I. 

10:45 - 12:45

12:45 - 13:45

Parallel Conference Sessions II. 

13:45 - 15:25

15:25 - 15:40

Parallel Conference Sessions III. 

15:40 - 17:20
---
Keynote Speakers
Jan Hanousek, Charles University, CERGE-EI
Jan Hanousek, PhD, is a Professor of Economics at Charles University, CERGE, and a Senior Researcher in the Economics Institute (EI) of the Czech Academy of Sciences. His research interests include applied econometrics, applied finance and corporate finance, while his teaching includes various topics from statistics, econometrics and applied economics. Professor Hanousek has published in the Journal of Economic Literature, Journal of Corporate Finance, Journal of Financial and Quantitative Analysis, Journal of Economic Perspectives, Review of International Economics, European Economic Review, Economics of Transition, Journal of Comparative Economics, and other specialized journals. He has taught at the University of Pennsylvania, was a visiting professor and research fellows at various prestigious universities including Princeton University and University of Michigan. He has a Ph.D. in statistics from Charles University and an undergraduate degree in probability theory from Charles University.  
Robert Jahoda, Masaryk University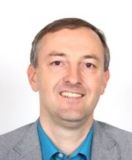 Robert Jahoda has been working at Masaryk University since 2000 at the Faculty of Economics and Administration, where he completed his habilitation in the field of Public Economics in 2014. In addition to his participation in teaching, he is the guarantor of the master's degree program in Public Finance and Economics. In his professional life, he deals with the issues of Czech pension policy and family policy. Part-time work at the Research Institute of Labour and Social Affairs enables him to participate in research into the impacts of broader reform measures of Czech social policy. His research activities are reflected in original contributions to domestic and international journals, in the co-authoring of several monographs and numerous presentations at scientific conferences and professional seminars. In 2015-2018, Robert Jahoda was a member of the Commission for Family Policy, established by the Ministry of Labour and Social Affairs, where he participated in the creation of the Family Policy Concept. He has been a member of the Commission for Fair Pensions since 2019. Furthermore, since 2014 he participates at work of the European Social Policy Network, which was established to provide independent information and analysis in the field of national social policies for the European Commission. He publishes the results of his research in academic journals and popularizes them at numerous seminars organized, for example, by the Ministry of Labour and Social Affairs.
01.09.2020 Registration Start
19.10.2020 Extended Abstract Submission Deadline
20.10.2020 Payment Deadline
02.11.2020 Full Paper Submission
26.11.2020 The Conference